RYBC Wings with Strings 2006
Pictured below are members of the RYBC Board, invited guests & the hosts enjoying themesleves at the first fundraising event of the 2006 season.
Wings with Strings 2006
raised
$3000.00
, all of which will go to support the RYBC 2006 season.
This event was underwritten by Dr. & Mrs. Arnold H. Morscher & Dr. & Mrs. Matthew Joy.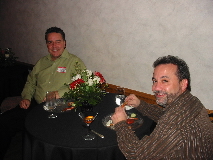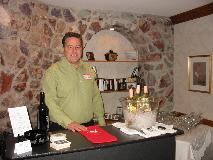 Seafood, Arnie's famous chicken wings, and Mönchshof Schwartz Bier.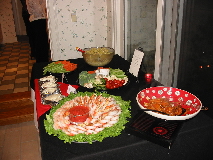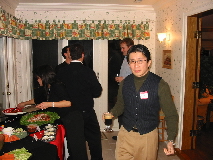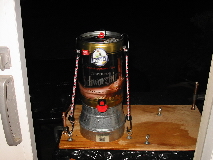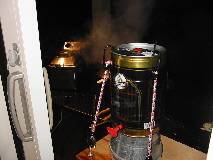 The dessert table and refreshment stand.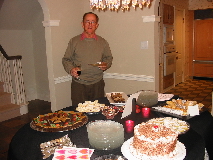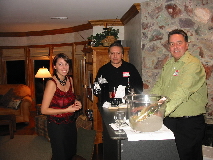 The hosts and costume display.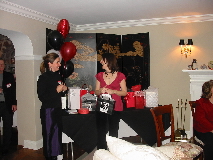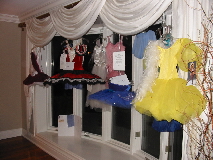 Guests.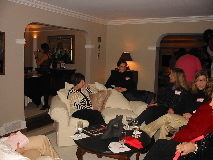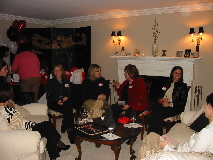 Return to Royal Youth Ballet Company main page.

e-mail: rsb@morscher.com